Brussels, 8 February 2017
Note to the attention of Mr Marco Malacarne,
Acting Director of EASME
Subject : Concerns of EASME's staff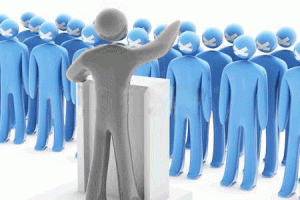 We would like to underline that concerning staff matters, well-being and social dialogue, the situation inside EASME is becoming everyday more warring.
Things have lately been everything but smooth sailing at EASME.
Here are just few examples: very strange decisions have been recently applied to teleworking: staff is spread over two different buildings since the end of 2015 and has been waiting for a new director since last summer.
EASME must insure an effective social dialogue establishing practical measures allowing the commitment of colleagues in the staff representation dispelling concerns about any negative impact on their jobs, career and contracts.
1) A DE-POPULATING TELEWORKING THAT IS NOT « TELEHOLIDAY » LIKE EASME's HR SERVICES SEEM TO THINK
A call for expression of interest for structural teleworking was published in November 2016.
The Heads of Units (HoUs) had until 9 December 2016 to encode their decisions in Sysper2. One would think this was the end of it. Well, not in EASME. Not only were the HoUs' decisions not respected, but the management adopted unilaterally a "so-called" unofficial guidelines, without even discussing them, and the Head of HR Unit of EASME does now force people to change their teleworking days.
These unofficial guidelines state the following: no teleworking on mondays, wednesdays afternoon and fridays. The reason: people wanting to take these days (please note, in agreement with the respective HoUs) DO NOT work…
The only two days left as teleworking option are Tuesday and Thursday. The ground for such a decision is that if too many people are out any day of the week, it de-populates whole units. Strange piece of reasoning, don't you think?
In December 2016 many of colleagues in EASME received "underground" calls from HR, asking them – or rather, instructing them – to change the teleworking days in order to abide these guidelines. When people refused, HR simply changed the days itself without any information or justification.
Such scheming, blatant skulduggery has of course triggered reactions! EASME won the prestigious "Putting-it Right Award of the European Ombudsman" in 2015. Yet, in 2017, they may be very busy dealing with Article 90 cases and appeals to Ombudsman!
The solution to the problem is very simple. The management of EASME should stop acting like a typical micromanager and give back the decisions regarding teleworking into the hands of the heads of units. Heads of units are the best placed to decide on the teleworking arrangements as they know the concerned staff the best. In case a certain day is not desirable (due to unit meetings for example), it could be designed as a non-teleworking day in agreement with staff.
EASME management is not entitled to set its own policy or to impose its own perception on teleworking. EASME management must follow the general policy decided by the Commission.
All in all, teleworking should not be considered as a holiday, after all it is called teleworking, not "teleholiday".
2) MOVING AND REPATRIATING THE AGENCY
In a now infamous case of Merode building, EASME staff was informed in 2015 that the Agency would move to the former REGIO building. All the staff suffered and sacrificed their time and energy to make the move happen. People were moved to shared offices of three to four people that in the Commission would not even be suitable for two staff members. In December 2015 part of the staff was moved to MADOU due to the lack of space.
Then came the time of truth with the announcement of the cancelation of the move and the repatriation of staff from MADOU to COV.
Fast forward to February 2017 and, guess what, people are still cramped into small offices in COV and we still have our own detached colleagues in MADOU awaiting to be repatriated. But of course, a logical solution such as teleworking does not represent a viable solution for the management, a real pity!
And on top of all this the cafeteria on the 20th floor of COV is being transformed into offices and a new coffee corner is being built in the canteen, reducing space for tables in the canteen.
3) ANYBODY INTERESTED IN BECOMING A DIRECTOR…
As you know, in 2016 EASME started searching for a new director, after the former one retired. The call was published; several candidates sent their CVs and were eagerly awaiting the decision on the appointment, just to be disappointed in late 2016 as no proper candidate seemed to have posted his/her CV.
The call had to be republished in 2017 and EASME is still waiting for a new director.
In-between, we have the impression that EASME started making decisions that do benefit neither the staff nor the Agency.
We understand that, as acting director, you don't want to ruffle any feathers before the arrival of the new director. However, letting services make decisions that do not seem to duly take into account the legal bases, such as Staff Regulations and Commission decisions, could prove to be disastrous for staff and for what is left of the EASME's reputation.
4) EASME MUST INSURE AN EFFECTIVE SOCIAL DIALOGUE ALLOWING THE COMMITMENT OF COLLEAGUES IN THE STAFF REPRESENTATION DISPELLING CONCERNS ABOUT ANY NEGATIVE IMPACT ON THEIR JOBS, CAREER, CONTRACTS…
As guardian of the Staff Regulations, we have already asked DG HR to do everything to ensure that staff from agencies, which are emanations of the Commission, can have a real social dialogue and that we got all the guaranties that this will be the case.
ALLIANCE asks you to ensure an effective social dialogue within EASME, establishing practical measures allowing the commitment of colleagues in the staff representation, dispelling concerns about any negative impact on their jobs, their career or their contract.
We remain at your disposal for meeting you and discuss how we could improve the situation and solve the above mentioned concerns.
Cristiano Sebastiani,
General Secretary
CC. : Mr. G. Oettinger, Vice-President – Budget & Human Resources
Mrs. E. Bie?kowska, Commissioner – Internal Market, Industry, Entrepreneurship and SMEs
Mrs. I. Souka, MM. C. Levasseur, C. Roques, DG HR
Mrs. L. Evans, DG GROW; MM. R-J. Smits, DG RTD; D. Calleja Crespo, DG ENV; J. Delbeke, DG CLIMA; D. Ristori, DG ENER;
R. Viola, DG CONNECT; J. Aguiar Machado, DG MARE
Agencies Staff, Commission Staff