Dear colleagues,
Many of you support us in all the actions we undertake and encourage us to continue in this direction. We would like to express our deepest gratitude to you all.
In order to be able to respond concretely to individual cases that cannot be dealt with in a collective manner, please note that FREE legal advice is now available to answer all your statutory questions and more.
Our specialist lawyer, Sébastien Orlandi from SOA Law Firm, will be on duty EVERYDAY by phone or email.
SOA Law Firm has developed an expertise in:
EU CIVIL SERVICE LAW AND EU INSTITUTIONS LAW
EU contractual / extra-contractual liability
AND MORE…
Cases / Court of justice – Curia
Should you wish to use this service – open to members and future members – and get an appointment, please do not hesitate to contact our secretariat (by e-mail: OSP-RD@ec.europa.eu).
All our services are completely free of charge for all our members and future members, as well as for their family members.
Please be assured that we will stay by your side all along, and support you in any action, information, decisions… you might want to (under) take.
Yours truly
The Executive Committee of R&D
---
Our specialist Lawyer
SOA LAW FIRM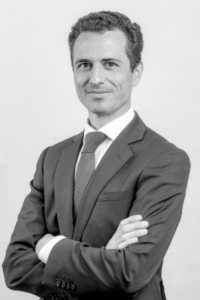 Sébastien ORLANDI
Lawyer Admitted to the Bar since 2002
Practices :
European civil service law,
EU litigation,
institutional law.
Sébastien Orlandi advises and represents his clients at the Court of justice and other European institutions or agencies since twenty years
He has developed an expertise in the fields of European civil service law, institutional law and contractual disputes (European fundings, OLAF investigations…)
He regularly gives lectures on these specific areas of European law (European civil service law, ethics, harassment, social security law, disciplinary procedures…)
He provides on a weekly basis advices for trade unions in European institutions and agencies
---
In addition to this personal assistance, the R&D Legal Service participates in conferences on staff matters and defends the cases supported by R&D before the General Court and the Court of Justice of the European Union.
During the last years, we have been able to deliver nearly 3,000 individual legal consultations:
Legal assistance and representation in the pre-litigation procedures (requests for assistance, complaints, meetings of the inter-service group) and litigation (appeal to the General Court of the European Union)
Nature of the cases handled: assistance on any question concerning the career and/or the administrative life of the agent
competitions and selection procedures: requests for reconsideration of the jury's decisions (conditions of admission deemed unfilled, results of talent screener, etc.), recourse to the courts;
appointment and recruitment: classification in grade or function group (recognition of diplomas, recognition of professional experience), incidents during the probationary period (accompaniment before the reporting committee);
ethical and disciplinary: IDOC investigations, assistance to the appointing authority and the Disciplinary Board (unauthorized external activities, fraud, harassment, conflicts of interest, etc.);
appraisal and promotion: appeal to the appeal assessor in case of unsatisfactory reports, complaints and appeals to the Tribunal regarding the appraisal and / or the promotion;
remuneration: examination of your entitlement to the various allowances (daily, installation, expatriation, foreign residence, etc.) and to family allowances (household allowances, school allowances, etc.), complaints and appeals if necessary;
social security: questions relating to the methods for calculating the retirement / survivors' pension, appeals against the decisions of transfer of pension rights, setting disability, recognition of the occupational origin of the illness / disability;
temporary and contractual agents: specific problems for agents under contract (succession of contracts, non-renewal, dismissal, payment of the severance grant, etc.);
delegations: special issues related to posting in a third country (eg. living allowance, travel time, annual leave, etc.).
Contentious proceedings supported by Renouveau & Démocratie
reform of the Staff Regulations in 2014: collective appeals against the elimination of travel time and reimbursement of annual travel costs – still in progress -; collective actions against the reduction in the number of days of annual leave of staff serving in third countries – still in progress;
leave and retirement in the interest of the service: Article 42c of the Staff Regulations, defence of a colleague illegally retired by the institution ex officio – execution of the decision suspended after interim review, substantive examination always in progress.
Organized conferences
Pensions: comments on recent decisions of the Court of Justice on transfer of pension rights, application of the minimum subsistence rule, related pension issues in the event of successions / interruptions of contracts;
Mediation: discussions around the mediation service, proposals to improve channels of pre-litigation claims involving Commission's Ombudsman.