2011 et 2012  SALARY ADJUSTMENT : The complaint template is now available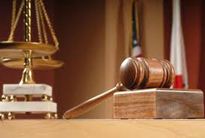 We have taken into account your suggestions during the information meeting on 6 June.
 Subsequently, several law firms have worked toge­ther to draft complaint template against the refusal of application of the salary adjustement for 2011 and li­mited to   0.8% for 2012. This model   is now available on our website, which has already received more than 33 000 visits!
 Time-limit: within 3 months of receiving your payslip of May 2014. To vaoid problems, we advise you to lodge the appeal before the end of July 2014.
 Thanks for you trust! Please click here to access the appeal template.
What will happen next?
More then ever, only in UNITY will we find strenght
We have commited to you! You have constantly asked us to go further in efforts to UNITE really ALL the forces, so that the continuation of thislitigation before the European Union Civil Service Tribunal is done in TOTAL UNIT of action across all insitutions and agencies!
We keep our promises and your message has been understood!
In this respect, detailed information will be sent to you as soon as possible.
Do you have questions about your personal situation?
A Team of experts is at your disposal within each institution