A Director-General listening
Equity and recognition for our local staff colleagues
Thanks to the action of R&D , the Director-General of DG COMM has been able to restore a form of equity between the different categories of personnel
The local agents working in the representations who had all been recruited before 2004, did not benefit, until now,  from the provision conferring special leave after 20, 25, 30, 35 … years of service.
This has finally changed with the decision taken by the Director-General of DG COMM, Mr Pesonen, to apply this provision also to local staff, and not only to the officials.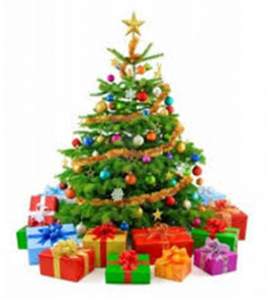 Until 2004, the Commission Representations had the possibility of recruiting local agents for executive tasks jobs (service agent, secretary, clerk, principal secretary). This type of recruitment no longer exists since 1 May 2004.
There are still 35 local staff in Germany, Austria, Spain, France, Ireland, Italy, the Netherlands and the United Kingdom. Almost all of them have been working for the institution for several decades. Deeply committed in their duties, experienced in all the changes that the institution has undergone, they are the living memory of the Representations. It was logical and deeply required for the Institution to recognize this right.
More generally, R&D would like to thank Mr Pesonen for the quality of his listening and the dialogue he has established with the Staff Representatives.
More can still be done however…
R&D invites him to continue, by taking care of all the other challenges identified in the personnel policy in the Representations
Indeed, it is together that we can progress also on all other aspects of personnel policy in the Representations; issues on which R&D has long released its critical analyses:
– filling the posts of Head of Representation by external procedure to TA, at the expense of the legitimate expectations of our staff,
– awarding of an allowance for the so-called food costs only to AD staff,
– lack of perspectives for the careers of our colleagues AST and AC,
– erratic policy noted in the representations concerning our colleagues AC on their possible renewal of contracts and on the application of regulatory instruments such as part time or teleworking, etc.
We also ask for the application of rotation rules for officials in a fair manner without any privilege or any kind of  justification of exceptional situation.
It is through the equitable application of the regulatory instruments that coherence can be ensured and staff can trust the institution they have chosen to serve with commitment.
We invite Mr Pesonen to also address these aspects with the same constructive spirit, both for the benefit of the institution and colleagues.