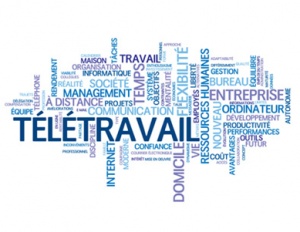 Following administrative and technical consultations with DG HR, as part of the negotiations that R&D conducted with our Alliance partners, on the basis of clear and motivated demands, we made real progress ,in both teleworking and part-time files*.
Thanks to Vice-President Georgieva for her strong boost…
R&D has immediately welcomed Vice President Georgieva for the courage of her proposal, which clearly stated that teleworking was in the interest of service (link)
For once, a well-organised consultation…
We must also recognise at the outset that the consultation was carried out by DG HR services in a very professional and structured manner, with clear and detailed minutes and not in the organised chaos that unfortunately prevails in the context of ongoing negotiations for the CA file.
… which has been able to improve the original proposal …
Below, the main changes for teleworking:
Teleworking is a priori in the interest of the service, and everyone, apart from those in a very narrow list of functions, may use it. We have ensured that the discretion of the line manager is always strictly controlled with reasoned decisions and that there is always the possibility to appeal in case of refusal.
Occasional teleworking increases from 30 to 60 days per year, which gives a lot more flexibility. In exceptional circumstances such as those we are currently experiencing, or in cases of force majeure or strikes, this working formula will be proposed automatically. At our request, DG HR is committed to strengthen  the capacities of connection to the server within a short time-scale, as this proved insufficient in the last days with the Level 4 security alert in Brussels.
Structural teleworking enables flexible working arrangements up to 3 days of teleworking and 2 days of presence in the office during two weeks. Knowing that a number of DGs have launched calls for expression of interest on the basis of the former decision which expires on December 31 of this year, we invited DG HR to ensure compliance of the implementation of the new Decision, which will enter into force on 1 January 2016.
In case of illness, nobody can force you to telework. Such a decision in case of, for example, loss of mobility, is primarily your own choice.
Knowing that, all too often, some tacit pressures exists when it is requesting working time arrangements and that this can be subject to criticism within a unit or a directorate, we have called for a real evaluation of the situation to be carried out. Thus, there will a topic in the Staff Survey on whether you have faced difficulties in obtaining such working time arrangements.
Mentalities are hard to change and the devil is in the detail…
However, despite the progress made, replies of several DG within the Inter-Service Consultation show that the change in mentality promoted by Vice-President Georgieva is far from having been achieved and thus resistanceis to be expected in the implementation of the new decision, with the aimiof  emptying it of any useful effect.
With this in mind, we have ensured that all questions relating to the application of the new decision will be submitted for the approval of a joint committee specially dedicated to working time arrangements. It will be important to monitor the work of this committee. To this end, R&D asks you to inform us about any problematic situation.
* For part time: see our flyer on this point