Degradation of Working Conditions in sight in the New Black Pearl Building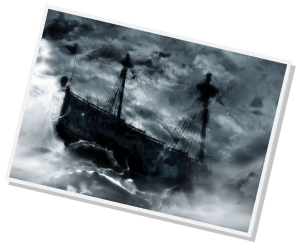 The removal of DIGIT to the new Black Pearl building, rue Montoyer 15, is forseen for the first quarter of 2016.
The administration has already arranged open spaces for 600 persons with an area of 7 square meters per person, which is far, far away from the "normal" space per person, currently 10 m². According to the standards of the Housing Conditions Manual, this building should not accommodate less than 300 persons in personal office.
R&D formally objects to this project and appeals to all colleagues to the greatest vigilance.
Peal peril for passengers of the Black Pearl
(Alexandre des Isnards)

15 days ago R

&

D reported on a storm warning on the Black Pearl building. The danger is real and now confirmed: DIGIT staff will work in open space. The installation plans are ready. It's not a pilot or provisional operation, but a large real estate transaction for which all colleagues will pay the price.We did not want to use that argument during the campaign period, but now as the danger is imminent, this is emergency. The hierarchy is trying to cover it up and calm things down, but it is your health which is at stake.
Even in the European Parliament President Schulz has thwarted the Secretary General's plans to introduce open space.
(See http://www.politico.eu/article/parliament-power-martin-schulz-klaus-welle/).
We ask the director and heads of unit to think carefully and read the reference book on the subject: "L'open space m'a tuer" (Alexandre des Isnards).