Members of your family and friends visiting Brussels do not always speak French or Dutch. The Brussels Fire Brigade on the other hand that replies to calls made to the 112 (the European emergency call number) do not speak all European languages.
In order to test a multilingual call taking system at the 112/100 call centre of the Brussels region, the Brussels Fire Brigade seek via the R&D trade union volunteer interpreters who will participate in a pilot project called «Multilingual 112 in Brussels». The project will last for a maximum of three (3) months.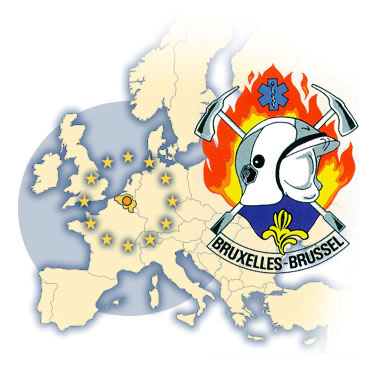 Volunteer interpreters (3 or more per language) will undertake to be available 24h/24 via their mobile telephones during an on-duty period of several days each time. They will help the communication between people calling the 112/100 and the operators by ensuring an interpretation towards French or Dutch (the languages spoken by the Brussels Fire Brigade). The volunteers should speak one of the following EU languages, needed by the Brussels Fire Brigade to ensure a better interface, in order of priority: Portuguese, Polish (and other Slavonic languages) Italian, German, Spanish and English. They also need Arabic (Moroccan), Turkish as well as in a lesser degree (given the number of calls) Greek, Finnish, Swedish and Russian.
If you speak one of these languages as well as French or Dutch and are interested please come at an information meeting with the Brussels Fire Brigade on the 18th of February 2010 at 13 hours in the Grande Salle of the Personnel Committee on the 2nd floor of Loi 80 (also accessible via Joseph II 79).
To declare yourself volunteer please contact R&D (OSP-RD@ec.europa.eu) before the 25th of February 2010. More information is also available at the R&D site /. Please communicate this message to other colleagues who may be interested.
See also our page:
De 112 van Brussel helpen om meertalig te worden
Uw familieleden en vrienden die Brussel bezoeken, spreken niet steeds Nederlands of Frans. Het brandweerpersoneel van Brussel dat de oproepen naar het Europese noodnummer 112 beantwoordt, is dan weer niet alle Europese talen machtig.
Naar aanleiding van 11 februari, de Europese Dag van het noodnummer 112, en om een meertalig antwoordsysteem bij telefoongesprekken met het centrum 112/100 van het Brussels Hoofdstedelijk Gewest te testen, zoekt de brandweer van Brussel via de personeelsvakbond "Renouveau et Démocratie" vrijwillige tolken die bereid zijn mee te doen aan een proefproject van maximum drie (3) maanden genaamd "meertalige 112 in Brussel".
De vrijwillige tolken (3 of meer per taal) verbinden zich ertoe om 24 uur op 24 via hun gsm bereikbaar te zijn tijdens periodes van telkens enkele dagen. Ze zullen de communicatie vergemakkelijken tussen personen die de 112/100 contacteren en de operatoren door het gesprek naar het Nederlands of het Frans te tolken. De talen van de EU van waaruit voor de Brusselse brandweer getolkt moet worden voor een betere hulpverlening zijn volgens orde van belangrijkheid Portugees, Pools (en andere Slavische talen), Italiaans, Duits, Spaans en Engels. Ze zoeken ook mensen voor Arabisch (Marokkaans) en Turks evenals, maar in mindere mate (gezien het aantal telefoongesprekken), voor Grieks, Fins, Zweeds en Russisch.
Wie interesse heeft, is welkom op een informatievergadering met de Brusselse brandweer die op 18 februari 2010 zal plaatsvinden om 13 uur in de Grote Zaal CCP in het Jozef II-gebouw nr. 79.
Wie zich kandidaat wil stellen, wordt verzocht vóór 25 februari 2010 contact op te nemen met de R&D (OSP-RD@ec.europa.eu). Voor meer informatie kunt u terecht op de website van de R&D /. We verzoeken u deze boodschap door te geven aan andere eventueel geïnteresseerde collega's.