Le Management Humain
with
Laurent TASKIN
Holder of the HR lab Chair in Management in « Management Humain » and Work Transformation at UCL, Doctor in economic and management sciences, professor of management, researcher
The culture of trust advocated by Commissioner Hahn requires above all a profound change in management methods wi­thin our institution and that it becomes more human!

That is why we invited Laurent Taskin to present us the foundations of « Mangement Humain » so that we can progres­sively implement this change, so that the services can work in the best conditions and so that colleagues can be reco­gnised in their work, including real work, which is lacking in all services.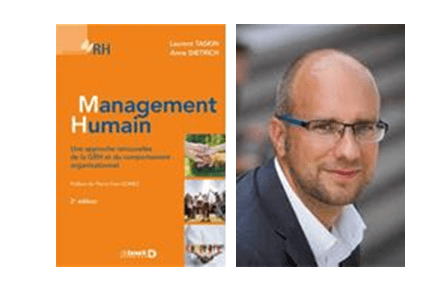 But then the following questions arise, among others:
How can we establish « Le Management Humain » in a bureaucratic administration?
How can we establish this culture of trust when, with hybrid work, some managers doubt the work actually done by their team members?
How can we stop this infantilisation and restore freedom of action, given that the know-how and expertise of the College of Commissioners and our President von der Leyen have been fully recognised?
How to implement diversity and inclusion management in a multicultural institution?