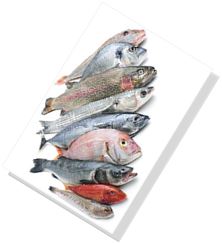 Following our communication of 5 November  on the results of the study of the NGO Oceana on fish served in the canteens of the European institutions, R&D has taken good note of the information published on 8 November on My IntraComm where it is recalled that OIB is very attached to the respect of the conformity of products sold in its 13 canteens.
R&D is pleased that, pending the reception and the study of the full report of Oceana, OIB has put in place, as a first step, the following concrete actions:
– The three companies providing catering services have been reminded that they must respect the rules set out in their contracts with regard to product conformity and product information/ labelling, particularly where products are substituted at the last minute.
– DG MARE and DG SANTE have been contacted about the latest developments related to catego­risation applicable to fishing products and on EU traceability legislation.
Moreover, R&D is pleased that Commission enhances the value of our services to the needs of European citizens to strengthen their trust in our institution.
This has been demonstrated and appreciated by our citizens in the case "Diesel Gate".
Today, the fact that this dossier is submitted to DG MARE and DG SANTE will no doubt enhance further assurance on the mission of our ex­perts near the European Union.
As Commission is the guardian of Treaties, we invite it to communicate the outcome of the above submission, as soon as it becomes available, to all colleagues and to Belgian citizens.
R&D also requests that all necessary measures are put in place in case of proven fraud or risk to the health of consumers.