R&D is launching a survey on the quality of services provided by the PMO in the field of the JSIS
 We would be grateful if you could take a few minutes to reply before the close of business on 04 June 2015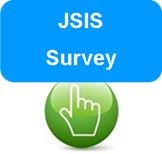 Please, use your login & internet password.
Many of you have recently contacted R&D to tell us about the increasing difficulties encountered in your relations with the PMO, despite the efforts of our colleagues who often work there in very difficult conditions. 
In this respect, the results of the 2014 staff survey for PMO staff, are more than alarming, especially as regards to the motivation and well-being of our colleagues at PMO. R&D intends to initiate all neces­sary steps in order to improve their working conditions. 
These experienced difficulties concern your requests for prior authorisation as well as reimbursement of medical expenses, including the long and vain phone waiting time.
R&D , always seeking to accompany you on a daily basis for a quality working life, is launching a survey on the quality of services provided by the PMO in the field of the JSIS.
The same survey is about to be launched by all sections of Federal R&D in all EU institutions and agencies.
The results obtained will allow us to have an indisputable analysis on the problems encountered in order to present our proposals to DG HR and the PMO.
Your opinion matters!