What do you think of R

&

D ? What do you expect from us ? How can we help you ?
In answering these questions, you will allow us to be closer to you and your daily concerns!
We ask you 3 minutes of your time to answer this short inquiery  from 01 to 31 July 2014! Please click on the photo below!
Your answers will help us to know your real needs, requests and what kind of assistance or actions we could  put in place to serve you as well as possible.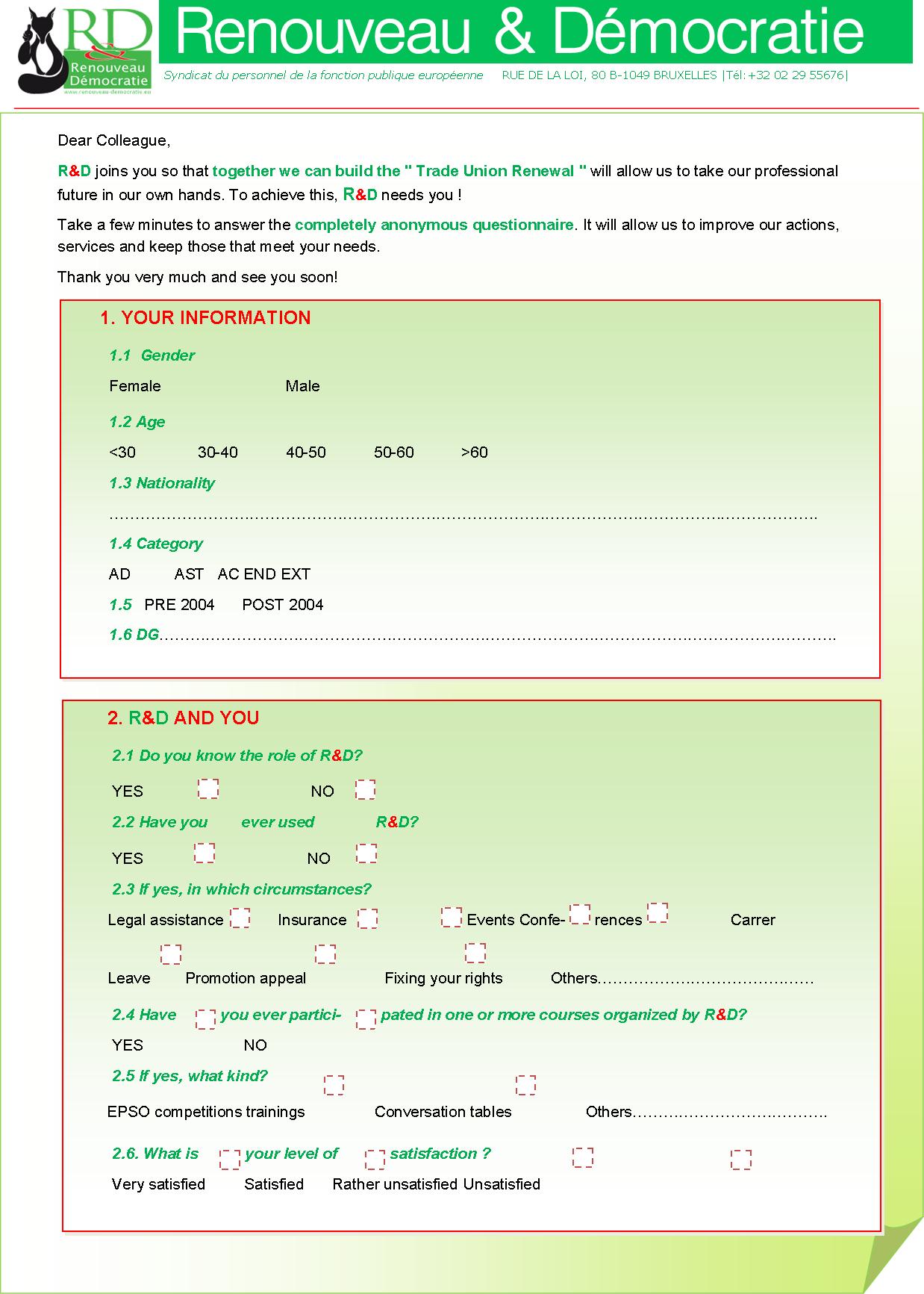 Become our co-acteurs  !
Together, we will build our future actions !