PREVENTING VISIBLE AND
INVISIBLE VIOLENCE IN THE PLAYGROUND!
Dear Colleagues,
 Many of you to asked to organize a second conference on this subject.
 

R

&

D

is pleased to answer YES to your request!
 Rest assured that we will always remain at your disposal!
CONFERENCE
Tuesday 03 June 2014
13.00 —14.30
CCP Room
JII 79/ Rue de la Loi, 80
Videoconference with other sites
Room– Ispra-CLP
Studio-JMO-C3-110
Room-Karlsruhe-VC4-CLP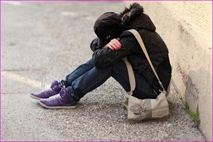 Which of us has not heard stories about violence in school?
  This phenomenon is becoming more and more common. The school the institution which educated our children and prepares them for their active life sometimes becomes torture for them. Whether we   are parents, aunts, uncles, grandparents, friends, teach¬ers, we are all concerned! Don't let our children be victims or witnesses of a certain form of daily violence. Let us become actors in order that they   will become actors in turn and say:
 STOP BULLYING IN SCHOOL!
R&D, which is always conscious of your and your family's welfare in¬vites you to take part in the conference organised jointly with the "Ligue des familles". Bruno Humbeek, well know pedagogical psychologist, researcher at CERIS and author of several works will present this phenomenon and will indicate some ways to stop it.
All welcome! We are expecting you!