CONFERENCE
YOUR PENSION RIGHTS
RECENT DEVELOPMENTS IN THE CASE LAW AND THEIR MEANING FOR YOU
TUESDAY 26 MARCH 2019, 12:30-14:00
MADOU-AUDITORIUM
PLACE MADOU 1, 1210 BRUSSELS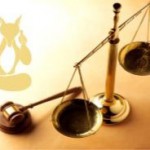 Dear colleagues,
R&D is delighted to invite you to the Conference "YOUR PENSION RIGHTS. RECENT DEVELOPMENTS IN THE CASE LAW AND THEIR MEANING FOR YOU". Our specialist lawyers, Sébastien Orlandi and Thomas Martin from INTAKT law firm, will present the newest developments in the case law of the Court of Justice in the field of retirement and will explain their consequences for your rights. They will elaborate on the strategy you should adopt in managing your pension rights depending on your employment status, years of service, previous employment record and the place of retirement. At the end of the presentation they will reply to your questions in FR/EN.
PROGRAMME:
·       Specific aspects of the retirement pension
–   General issues
–   Transitory measures: retirement age in case of succession of contracts (judgment Torné/Commission)
–   Compulsory retirement and leave in the interests of the service (pending case RW/Commission)
·       Transfer of pension rights
–   General aspects: transfer IN / transfer OUT
–   Duty of the institutions to provide assistance (judgment Cocchi & Falcione/Commission)
–   Impact of the time elapsed on the calculation of the period of pensionable service (judgments Verile/Commission and Tuerck/Commission)
–   Contract agents:
Impact of the 'minimum subsistence figure' rule on the transferred pension rights (judgment Barroso Truta ea/CJUE)

Impact of the transfer on the conditions of membership with JSIS (pending case)
 DO NOT MISS THIS EXCLUSIVE OPPORTUNITY!
This conference will be held in FR
Questions/answers: FR/EN