Following our first conference based on a philosophical and societal approach of the Burn-Out, we propose to explore other aspects of this complex issue. It will be focused on the medical and therapeutic aspects of burn-outs, and on the diagnosis of the organizations with the help of two specialists of the European Institute of Intervention and Research on Burn-Out (EIIRBO), on June 19th at 12.30 :
Dr Patrick Mesters

,

neuropsychiatric and director of EIIRBO, a

uthor of the book "Vaincre l'épuisement professionel" (Editor : Robert Laffont Paris)

M. Roger Ortmans

, Commercial engineer and Senior Coach of EIIRBO, w

ith more than 30 years of experience as a manager and head of a large company, Mr Roger decided to specialize in the prevention and support to individuals, groups and organizations facing burn-out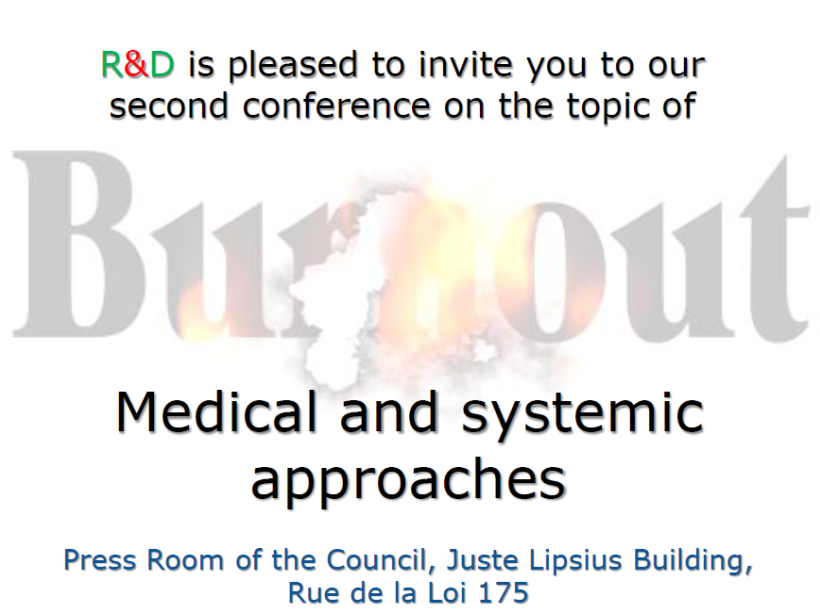 The conference will be held in English; a French translation will be provided.
The video of the previous conference, focused on the societal aspects of Burn-out, is available here.